Special cutting applications for saws
RLC Callender (Aerospace manufacturer) sawing cell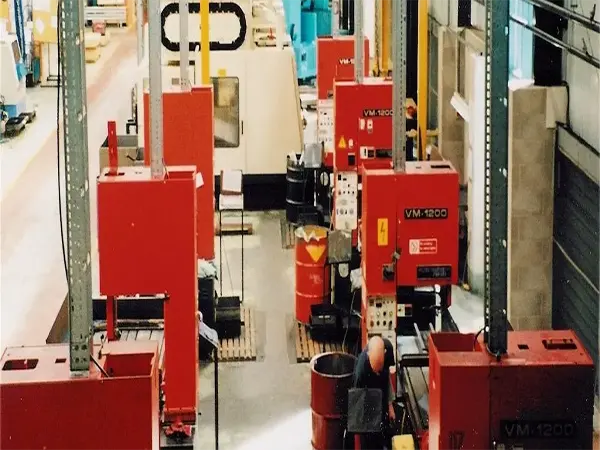 Accurate Cutting Services knows exactly how to keep RLC Callender's VIP customers flying high.
The precise band-sawing of titanium by Accurate Cutting Services based in a in-house sawing cell enables the fan blade machining cell at Callender's to make parts for use in Rolls-Royce and Pratt & Witney "hollow fan blade" aero-engines.

More than 10 years of service to Callender says that the company is getting this crucial operation exactly right.
"Accurate Cutting Services understands our needs and those of our customers", comments Andrew Nicoll, business development manager at Callender Lancashire Aeropart Ltd. "The company has in-depth sawing 'know-how'. Anything less would cause huge disruption to our business and, more importantly, would quickly impact on our customers" adds Mr Nicoll.
By working on-site, the company is able to create short communication lines with its customer, achieving quick turn-rounds and maximum flexibility. These economic advantages are combined with the benefits of a technical expertise acquired over four decades in sub-contract sawing.
Callender was incorporated in the RLC Engineering Group in 2002. The Group, employing some 740 people and with turnover in excess of £60 million, provides world-class first tier supply and integration services to OEMs in a number of high integrity industries.
Callender's business ethos is to create customer satisfaction by "doing what we say we'll do". That way, it has gained a reputation for reliability, integrity and honesty said to be unequalled throughout the industry.
---
Accurate Cutting Services, established in 1969, provides the UK's largest and most versatile subcontract sawing service, offering efficiency gains prior to machining, and after casting, forging, fabrication or extrusion. The company aims to provide the capacity to meet varying or increasing demand, all within its customers' cost expectations.Its Midlands-based main factory investigates component failures, offering value-recovery opportunities, and provides blade and sawing machine sales, repairs and servicing.