Simplifying manufacturing processes using sawing service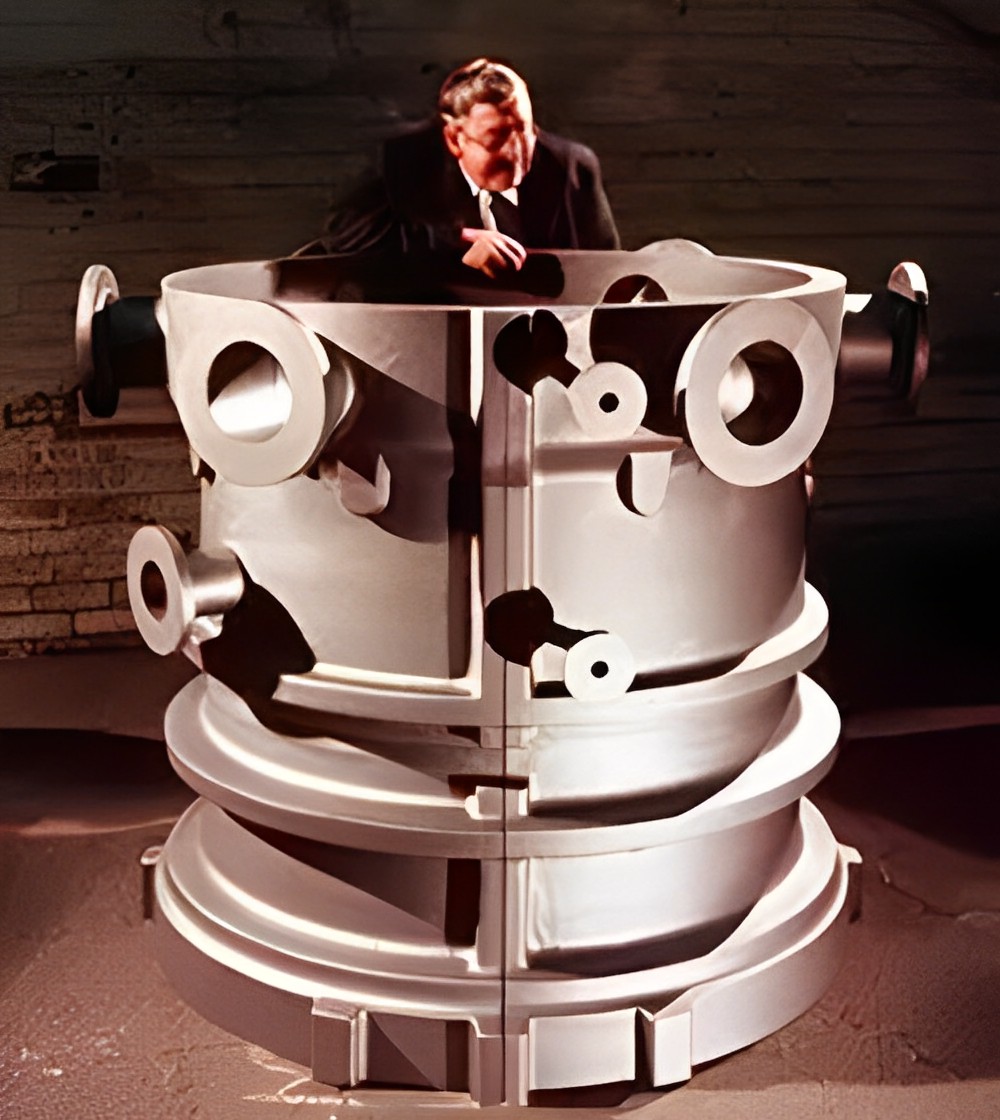 Advantages from simplifying manufacturing processes using our sawing service.
Many manufacturing processes can be simplified significantly by producing an item in one piece and then sectioning it for final machining.
At Accurate Cutting Services, much work involves the sawing of machined or part-machined components to help to improve the dimensional accuracy of earlier machining.
Splitting cylindrical castings
This centrifugally cast compressor casing for a land-based turbine generator, manufactured by Doncasters FVC Ltd, was successfully sawn into two equal pieces on one of the company's largest horizontal band-saws in our sawing service. The casing measures 1350mm long and 1450mm in diameter with a wall thickness of 200mm.
The casing is for Siemens Industrial Turbomachinery AB, and without the assistance of Accurate Cutting Services it would have been a struggle to find a subcontractor with the knowledge and capacity to cut such a large casing

Keith Winkley, Doncasters FVC Ltd
The centrifugal-casting method of production guarantees the metallurgical structure, eliminating possible porosity which can be evident in more conventional casting processes.
Clevis pin centre removal
A vertical band saw using 66mm wide blade is used to cut large clevis pin slots into pre-drilled holes.
The company can cut pins up to 1000mm in diameter and over 5000mm in length in any metal. Slots that are wider than available drills may be produced by drilling holes that are slightly larger than the blade width into the slot corners. The component is then rotated through 90 degrees around the hole, allowing a cut to be made across the slot base to be made.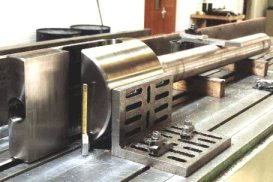 Splitting rings – 1 into 24 will go
This component is the foundation of a clamp ring unit for the oil industry. It was manufactured originally as a series of 24 discrete components. The machining of internal and external profiles required separate set-ups of the part-finished segments, on complex and expensive jigs.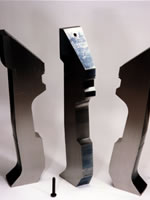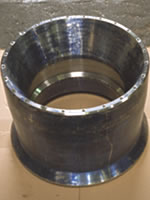 It was recognised that producing a complete ring first would greatly simplify manufacture. Sawing was not thought viable, however, due to the positional accuracy required and the minimal material losses that were acceptable. Then, some 10 years ago, Accurate Cutting Services showed that "with sufficient skill, experience and the right equipment" sawing was not only viable, but could bring major savings in both manufacturing costs and time.
This is now the established manufacturing path for the components, and hundreds of rings have been split successfully.
Heat exchanger end-plate removal
End plates and casings can be removed from tube stacks to be re-tubed, cutting down on the time and costs required to refurbish units.