Specialist cutting service using heavy-duty bandsaws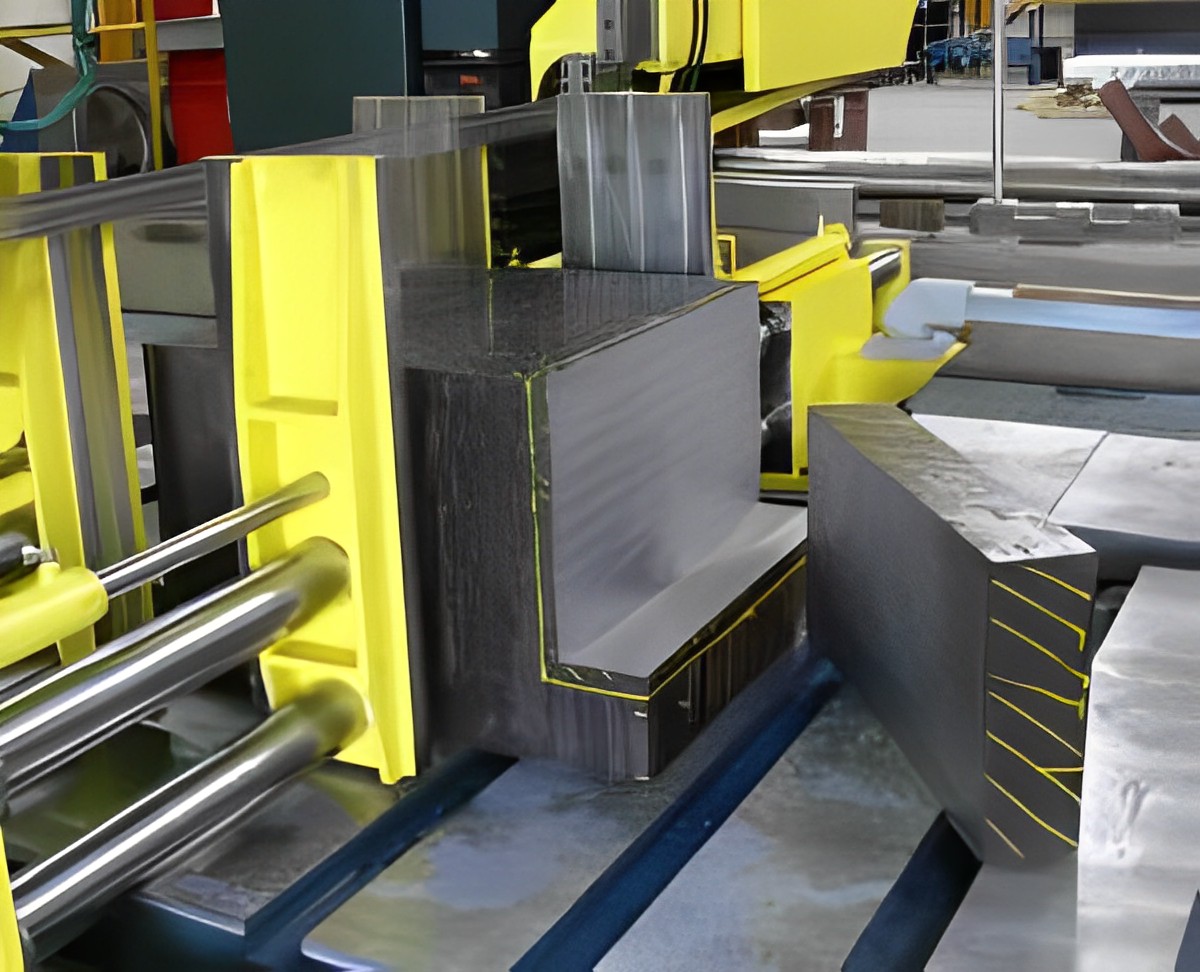 Benefits obtainable from the largest specialist cutting service using heavy-duty bandsaws in the UK.
Specialist, heavy-duty vertical band saws, used by Accurate Cutting Services, produce substantial economies by profiling blanks to remove excess material in bulk, prior to machining.
The removal of the excess material can substantially reduce machining time and tooling costs. Using a band-saw blade, less material is turned into swarf or chippings, 2mm or 3mm kerf loss being typical, and the offcuts are available for use or for sale as prime stock rather than scrap.
No heat-affected zones are created in the product by this cold-cutting process.
Cutting up to 25 tonnes, 6000mm x 1000mm or 1800mm diameter, the company believes these band saws to be the largest of there kind available for sub-contract cutting in the UK.
Increasing the capacity to 1060 x 6000 x 2000 for a single cut, and by shunting the material up to the saw, much greater lengths of cut can be accommodated. The table is fully filled-in with I-beam section, providing a flat surface on which to set any object, casting, fabrication, beam, block or plate regardless of irregular shapes.
Take a look at the gallery below for a sample of the types of jobs we can undertake.
To aid in the accurate cutting of materials to lines and markings, the saws are fitted with laser light guides. This ensures accurate positioning of the material relative to the blade, and enables continuous monitoring of the blade progress, reducing the risk of blade run-offs.
Sections of up to 1800mm square or diameter can be sawn to any length.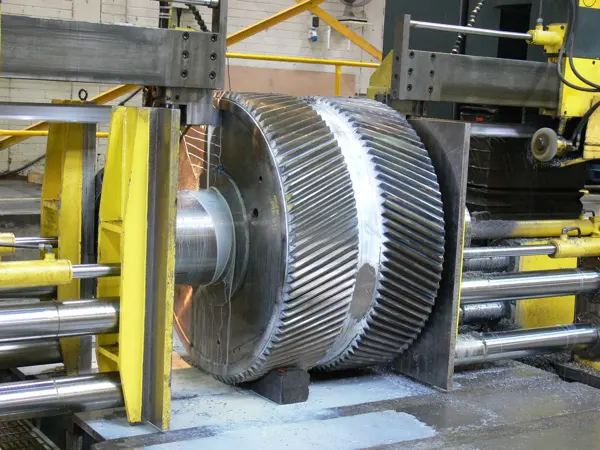 Sawing a segment from a failed gear for examination and investigation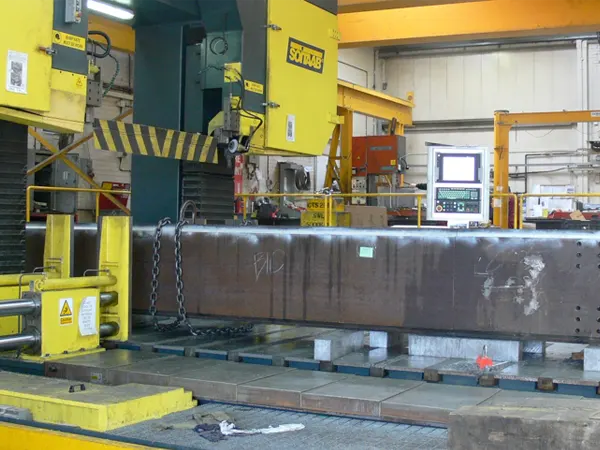 Heavy radiused I-beam section sawn to length and end face angle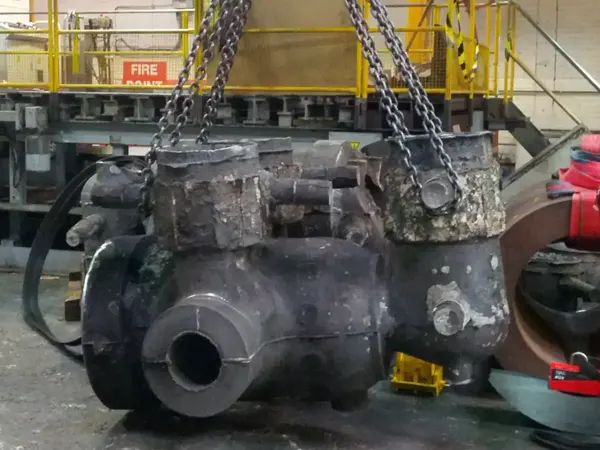 Cast valve body with risers and feeders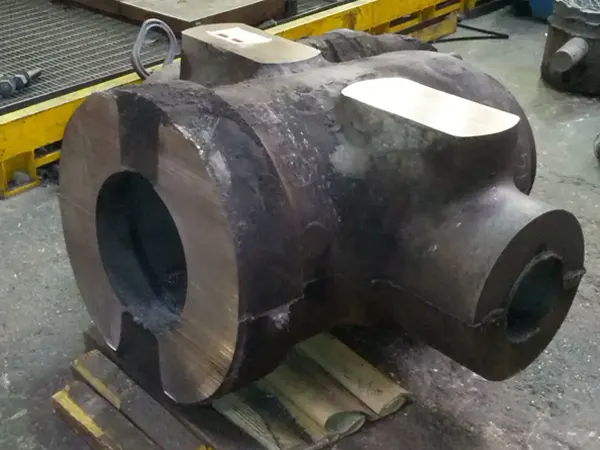 Risers and feeders sawn to remove from value body