Bandsawing to remove excess material
Thicknessing oversize plate by bandsawing – sawing service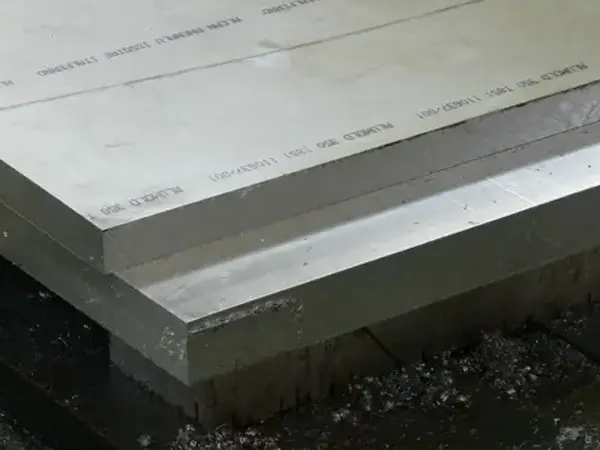 With material inventory costs high, and turnover low especially for special alloys, we are often approached to reduce larger sizes of available stock to smaller dimensions and can offer capacity in our sawing service.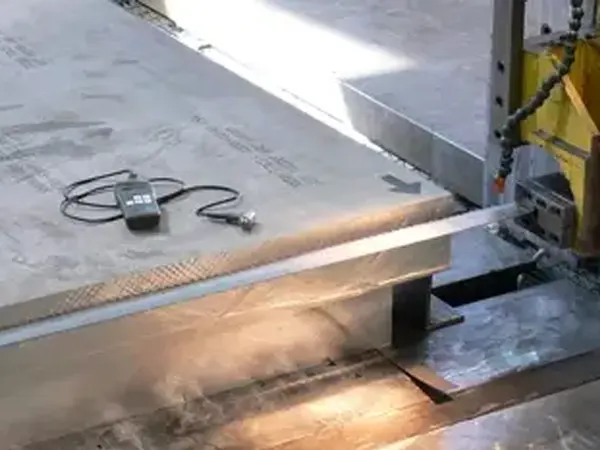 The simplest is plain billetting off from bar stock, but some are more complicated than that, or simply require a particularly large capacity.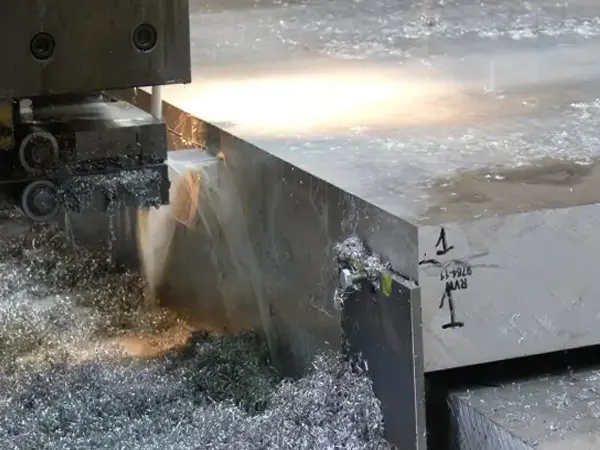 Accurate maintains capacity to saw cross-sections as large as 2000 x 1800mm and 1000 x 6000mm (and sometimes larger depending on overall dimensions, weight and material).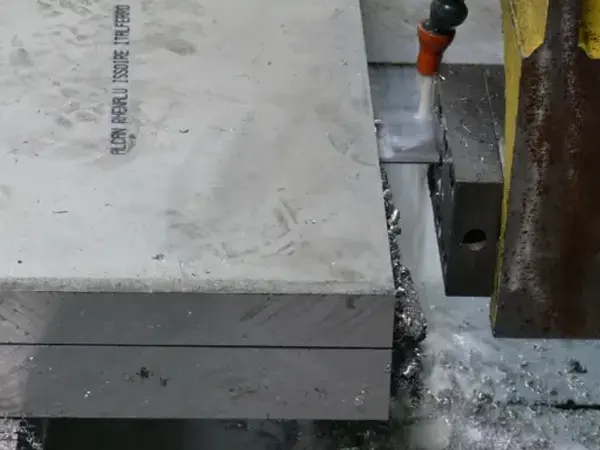 Here we are thicknessing stock plate within our sawing service to produce 3 plates of much thinner stock for a specific application. We can thickness material up to 2000mm wide to any thickness required.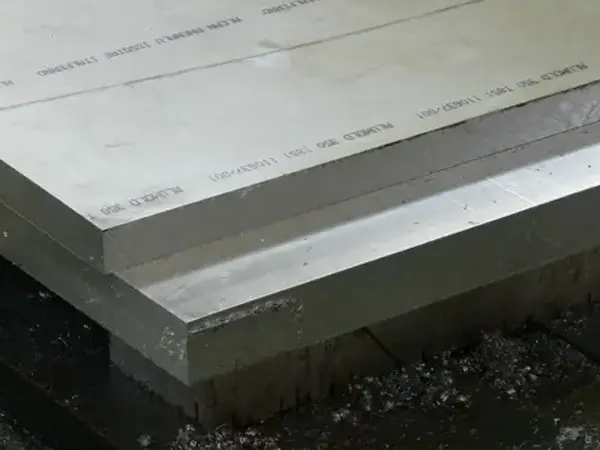 Contact the cutting office team to discuss how we can help with your material sourcing challenges.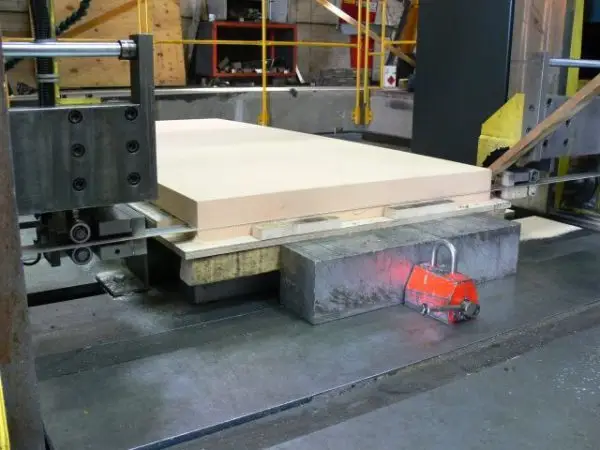 Some non-ferrous materials – call to discuss what we can cut.